If there's anything I've learned from programming and making games, it's that shared resources available to the community are, essentially invaluable to both those who wish to improve upon projects and those beginning to learn the craft. I believe I discussed this WAAAAY back in this dev log's infancy- that those interested in all steps of the game development process could take a look at this, post-by-post and see what would potentially lie ahead. I am, by no means, a professional, but making your own game isn't as beyond common understanding as most may think. After all, there are plenty examples in the market today that serve as proof of that very thought.
So in the interest of helping future developers and for those who want to poke around the game's files, I've compiled all the game's assets as well as the game's RPGmaker project file in 2 handy .zips!
Go crazy everyone!
And just to give an idea of how beefy these files are, here's a little preview of just how many regular, major character sprites I've made for Day Dreaming Derpy.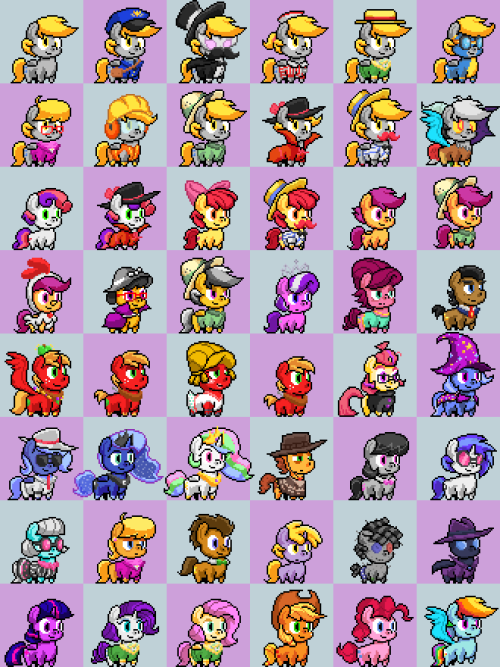 Hope you don't mind the mild mess some of the files are organized in.
Thanks everyone!